GST Changes in Budget 2021 To Assist Small And Medium-Sized Enterprises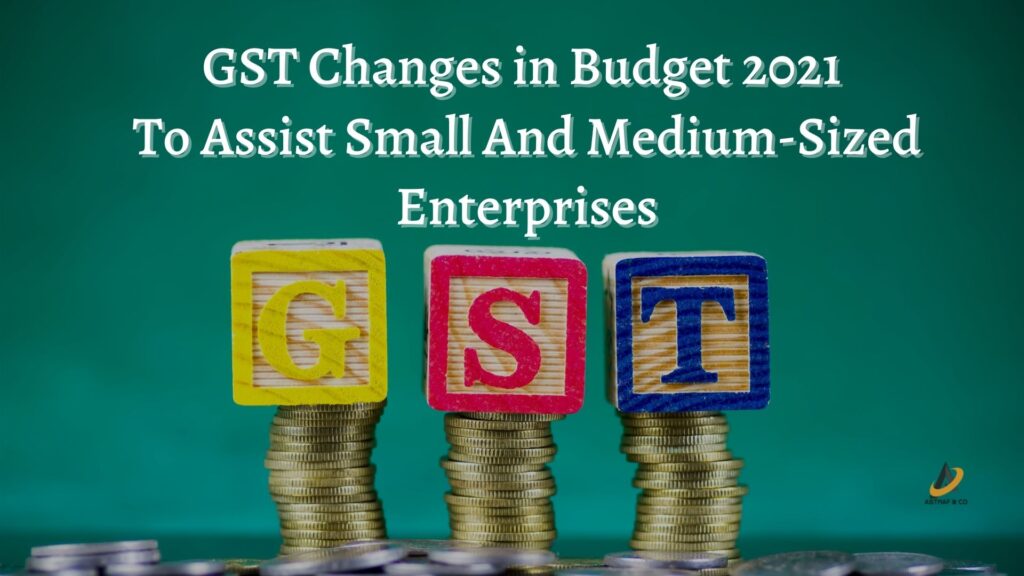 In Budget 2021, Finance Minister Nirmala Sitharaman proposed a host of reforms to the goods and services tax system aimed at assisting small and medium enterprises in weathering pandemic-related disruptions. This includes easing the audit requirement for registered companies, assessing the amount of interest owed on outstanding tax liabilities, and identifying the conditions under which input tax credit can be used.
Key changes that were announced
The Audit Condition Has Been Relaxed
Since its inception, the GST has been chastised for a slew of compliance issues that have proved difficult for taxpayers, especially small and medium-sized businesses. Many manufacturing associations have called for the abolition of such conditions. As a result, the government is gradually reforming the GST rule.
Following suit, the finance minister has declared that companies with a turnover of more than Rs 5 crore will no longer be needed to have their accounts audited by a chartered accountant. Similarly, the provision for annual reconciliation statement external certification has been dropped. For this reason, companies may now rely on self-certification.
Although self-certification will minimise enforcement costs, multiple errors that can be detected early on may be overlooked, resulting in inadvertent errors and intentional frauds.
The reforms offer much-needed relief to the sector, and they come at a time when companies are still struggling with the consequences of Covid-19. Forms 9 and 9C may become integrated, resulting in a substantial reduction in enforcement.
Only Net Liability Interest Is Payable
The GST law allows a registered individual to deposit tax it has received before the government's deadline. Before paying the tax to the government, corporations normally subtract the unutilized input tax credit from the electronic ledger. Businesses must pay interest at an annual rate of 18% if they fail to deposit tax on time.
In such a case, taxpayers must determine if they must pay interest on their gross or net tax liability. The cumulative remaining amount of revenue, minus any unutilized credit, is referred to as gross tax liability. Multiple cases were filed as a result of this anomaly
To resolve this, the government has introduced an amendment to the CGST Act that clarifies that interest will only be paid on the net tax liability. This move will take effect on July 1, 2017, the first day of the GST implementation.
Credit is only available if certain requirements are met
According to the Central Goods and Services Tax Act, registered persons may claim the input tax credit on valid invoices if they meet certain criteria.
Although the act did not specify any additional requirements, the government amended the CGST rules to state that tax credit can only be claimed if the supplier submits a legitimate invoice and provides supporting documentation.
Budget 2021 recommends a modification to section 16 of the CGST Act to include certain limits.
Other Major Modifications
The government has also introduced changes that would require a 25% deposit of the disputed sum with the department before filing a tax appeal under such cases, as well as allowing the GST commissioner to request information from anyone in connection with any matter under the CGST Act.