CMA USA – Online Classes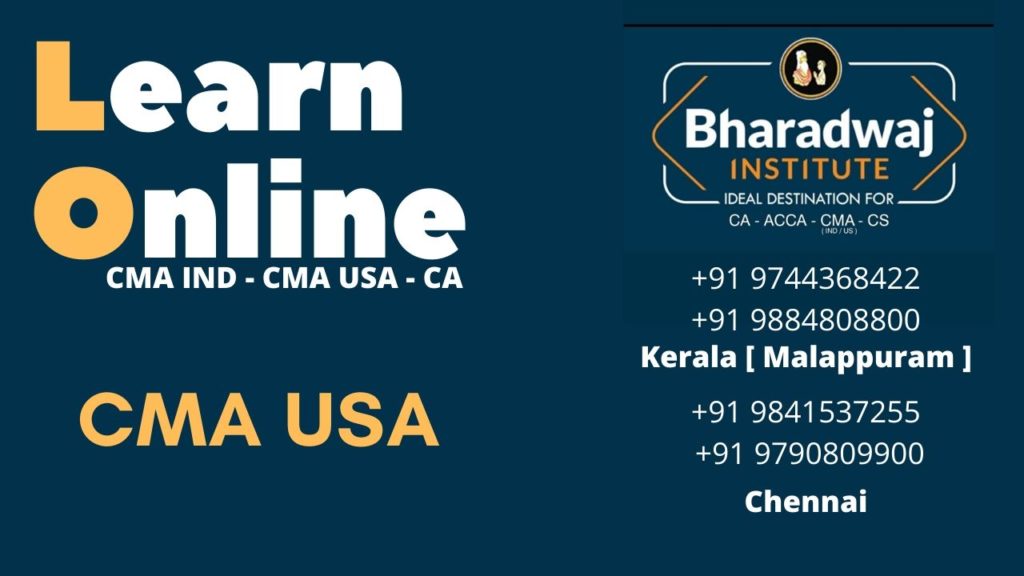 Provides Hostel Facility available
Call: 9744368422, 9884808800
About CMA USA Certification
CMA (Certified Management Accountant) credential awarded by IMA (USA) is an advanced professional certification that delivers tangible value. Earning CMA (USA) demonstrates your professional expertise in financial planning, analysis, control, decision support, and professional ethics – skills that are in demand by top MNCs around the world.
CMA USA is an amazing opportunity for students as well as professionals in accounting & finance who are looking for significant progress in career.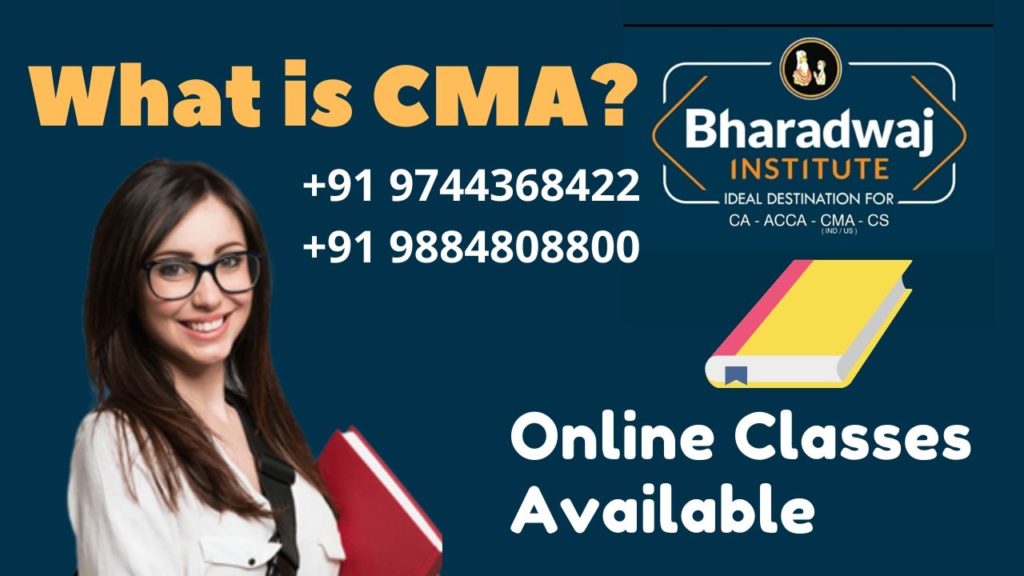 Why Bharadwaj?
Bharadwaj Institute is an INDIAN AUTHORIZED STUDY CENTRE OF IMA USA and is providing coaching for CMA Exam since 2004. It has a huge CMA USA alumni base working in prestigious positions all over the world.
Bharadwaj Institute is a Platinum Partner Of IMA USA and is providing coaching for the CMA, USA Exam since 2005. It has a huge CMA USA alumni base working in prestigious positions all over the world.
LOGIC is also an authorised & official course provider of WILEY INTERNATIONAL.
Logic Institute provides a consistently high pass-rate in CMA exams in the last 10 years and sends the maximum number of Indian Candidates to IMA in every exam window.
Our students are taught by its TEAM of International CMA USA Mentors who are CMAs, CAs, ICWAs and working as CFOs & Dir. (Finance) in MNCs.
GLOBAL ONLINE LIVE CLASSES (WEBINARS) WITH Bharadwaj
Students from any part of the world can attend live lectures provided by renowned faculties.
The lectures are fully interactive and dynamic.
Online CMA USA students receive Wiley CMA Gold Review Course with the official IMA Learning System textbooks (eBook) and unlimited access to the Online Test Bank with additional questions and essays.
Students receive recording versions of each online live class after the class is over for their ease of revision.
Online Mock Tests after every chapter and at the end of each part are conducted.
Classes are scheduled keeping in mind the convenience of the majority of students, generally, 10 pm to 11 pm IST.
Attending classes from the comfort of home makes your learning process easy and hassle-free.
Online students receive equal admin supports from Logic as their classroom counter-parts.
A Global Class provides you with an exposure to the Finance Fraternity of the world and boosts your career profile manifold.