The GST compensation amount for FY22 at the Centre should be greater than the anticipated Rs 1.58 lakh crore: Opp-ruled states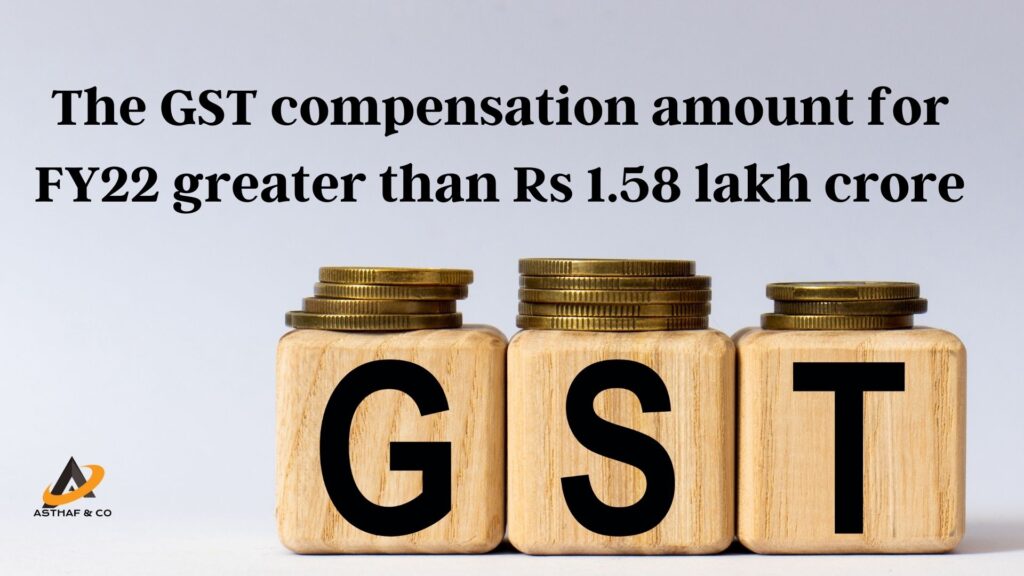 Three opposition-ruled states stated on Sunday that the compensation sum guaranteed by the Centre is expected to be more than the Rs 1.58 lakh crore anticipated by the Centre and that a special session of the GST Council will be summoned to debate it.
The finance ministers of Kerala, Punjab, and Chhattisgarh claimed during the GST Council meeting on May 28 that there was no unanimity on the compensation required for 2021-22 and that a special session will be summoned specifically to examine 'Revenue Augmentation and Post June 2022 Compensation.'
Manpreet Singh Badal, Punjab Finance Minister, said that all states are experiencing revenue shortfalls of 20-50 per cent, and that "we have recommended that the Council should convene every quarter to discuss the income status of states."
"Punjab has a compensation gap of Rs 5,000 crore as of April. All opposition-ruled states agreed that the compensation sum from the federal government should be increased "PTI quoted Badal as saying.
Punjab, he added, has been lobbying for a discussion on the compensation system that will be implemented after June 2022, since states continue to experience revenue gaps as a result of the GST implementation compared to pre-GST times.
Kerala Finance Minister K N Balagopal stated that the Centre owes the state Rs 4,077 crore in compensation and that the Centre should ensure that the states receive the promised revenue rise of 14%.
"The revenue growth projection of 7% is not a guess. Because some states are experiencing negative growth, this premise is invalid. We'll have a conversation about it "Balagopal continued.
T S Singh Deo, the Finance Minister of Chhattisgarh, said the Centre has made forecasts on compensation and borrowing, and that a comprehensive debate will take place at the GST Council's special session, the date of which has yet to be determined.
For the current fiscal year, the Centre estimates that states will need Rs 2.69 lakh crore in compensation. According to the agenda note distributed before the Council meeting, over Rs 1.11 lakh crore will come from a cess on luxury, demerit, and sin items, which would be handed to states to compensate them for the revenue gap resulting from GST implementation.
The remaining Rs 1.58 lakh crore will have to be borrowed to satisfy the promised compensation, according to the note, which is predicated on the expectation that state revenue growth will be 7% this fiscal.
The Centre borrowed on behalf of the states and issued Rs 1.10 lakh crore in the fiscal year 2020-21 to make up for the GST revenue shortfall. A total of Rs 68,700 crore was collected through a cess charge.