unlink Aadhaar from the bank account and SIM cards?
How to unlink Aadhaar from the bank account and SIM cards?
How to unlink Aadhaar
On Wednesday, the Supreme Court handed down a ruling on Delink Aadhaar, that linking Aadhaar to his bank account or SIM card is no longer mandatory and forcing anyone to do so to be considered unconstitutional. For those who have already linked their 12-digit identity number issued by UIDAI, bankers and telecommunication service providers can issue a simplified process to unlink Aadhaar.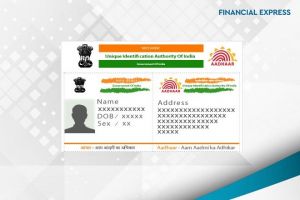 Unless you are receiving direct benefit transfers (DBT) or subsidies in your bank account, you have the right not to share your Aadhaar details with the bank or your mobile service provider. In the case of DBT, the Aadhaar must remain linked. Also, keep in mind that PAN must be linked to Aadhaar for income tax purposes.
What was the basis for not making the Aadhaar link mandatory for these services?
The Supreme Court stated that, by not linking Aadhaar to the bank account, the person would not be eligible to use his account, which means that the money it contains cannot be accessed. This would mean losing a person to use their own property. Since the bank already had KYC methods before Aadhaar entered the scene, the need for an additional layer was unnecessary.
Regarding SIM cards, the Telecommunications Department in a circular (dated March 23, 2017) ordered all service providers to verify subscribers (new and existing) using e-KYC based on Aadhaar.
The circular dated March 23, 2017, that requires linking the mobile phone number with Aadhaar is considered illegal and unconstitutional, since it is not supported by any law and is annulled.
Keep in mind that all private mobile payment service providers such as PayTM, Amazon Pay, etc. Nor can they demand their Aadhaar data and deprive him of any of his services for lack of them.
How to unlink Aadhaar?
Generally, for the purposes of KYC (know your client), the organization will request the details of Aadhaar for "Aadhaar authentication". In the process, you will share your biometric information (such as your fingerprint) or OTP (when it is done online), which means that you are giving your consent to provide details of Aadhaar as a photograph and address to the organization.
You can track your Aadhaar history at any time to see who has used your details.
The 'Compendium of regulations, circulars and guidelines' on the official UIDAI website states that, "the holder of the Aadhaar number may, at any time, revoke the consent granted to a KUA to store their e-KYC data or share them with third parties, and after said revocation, the KUA will eliminate the data of e-KYC and will stop sharing them more ".
This means that it is completely legal to request a link and you can not be denied services due to lack of Aadhaar or its details, and the organization is responsible for removing any information collected previously.
Service providers have not yet created a simple process to unlink the Aadhaar.
Some service providers such as PayTM allow you to do so after calling customer service (01204456456) and requesting it. You will be sent an official email to start the process and they will delete your Aadhaar data from your database within 72 hours.
You can try the same for your telecommunications service providers. In the case of bank accounts, there is still no online method available. You can visit your nearest branch and disconnect your Aadhaar from your bank account.