Income Tax in India : Guide, IT Returns, E-filing Process 2021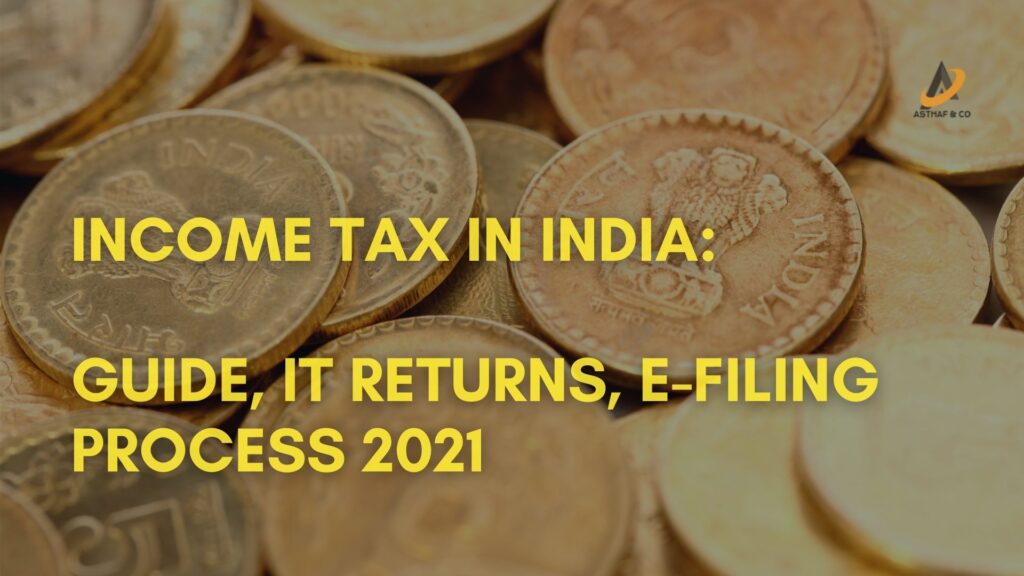 Budget 2021 will be announced on 1st February 2021 addressed by FM Nirmala Sitharaman

New Income Tax Slabs for individuals under the new tax regime. Applicable to FY 2020-21 (AY 2021-22)
Update on Budget 2021:
It has been suggested to exclude senior citizens from filing income tax returns if their only source of annual income is pension income and interest income. In order to require banks to deduct tax on senior citizens over 75 years of age who have a pension and interest income from the bank, Section 194P was newly inserted.
The platform for Transparent Taxation was launched on 13 August 2020 by PM Narendra Modi at around 11 a.m. via video conference. The platform aims to remove any physical interface between the taxpayer and the income tax department.
Income Tax in India:
In India, taxes may be listed as direct and indirect taxes. Direct tax is a tax you pay directly to the government on your wages. Indirect tax is a tax levied on your behalf by someone else and paid to the government, such as restaurants, theatres and e-commerce websites, to collect taxes from you on products you buy or a service you use. In exchange, this tax is passed down to the government. Direct taxes are categorised narrowly as:
Income Tax-This is taxes charged on the earned income by a person or a Hindu Undivided Family or any taxpayer other than businesses. The legislation lays down the rate at which such revenue should be charged.
Corporate Tax-This is the tax charged by corporations on the income they make from their firms. Again, the income tax laws of India have recommended a particular tax rate for companies.
There are several types of indirect taxes: service tax on restaurant bills and movie tickets, value-added tax or VAT on items such as clothing and electronics. A single tax that has replaced all the indirect taxes that business owners have to contend with is the goods and services tax that was recently implemented.
Latest News and announcements Income Tax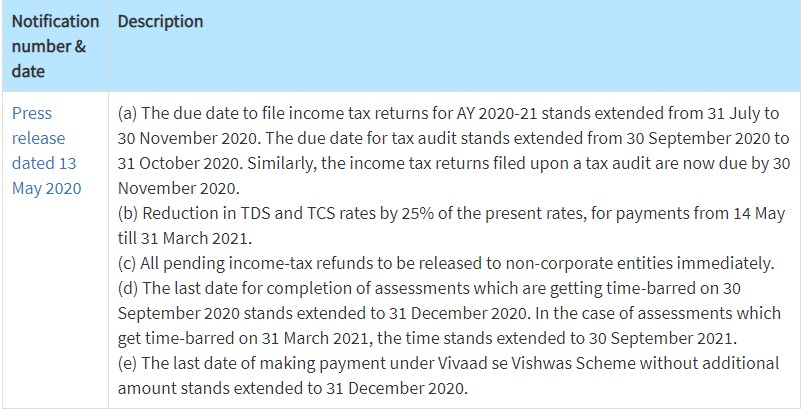 Basics for income tax
All in India who receives or gets an income is subject to income tax. (Yes, be it a resident of India or a non-resident). Read our Income Tax for NRIs article as well. Your money may be wages, pension or maybe from a savings account that secretly accumulates an interest of 4%. Also, the 'Kaun Banega Crorepati' winners have to pay tax on their prize money. The Income Tax Department breaks down revenue into five heads for easier classification: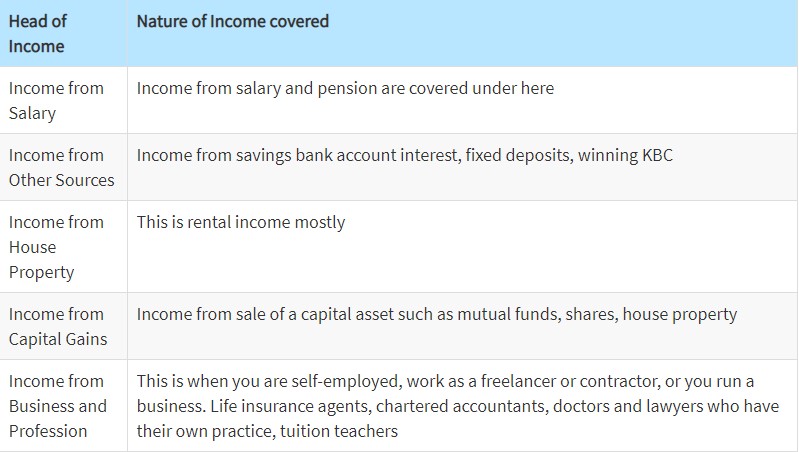 Income Tax Slabs and Taxpayers
Taxpayers in India, for income tax purposes, include:
Individuals, Hindu Undivided Family (HUF), Persons' Association (AOP) and Individuals' Body (BOI)
Companies
Societies
Under the Indian income tax rules, any one of these taxpayers is taxed differently. Though companies and Indian companies have a fixed tax rate of 30% of profits, taxpayers are taxed on the basis of the income slab they fall under, the individual, HUF, AOP and BOI. The salaries of citizens are divided into blocks called tax brackets or slabs of tax. And a different tax rate applies to each tax slab. In India, with a growing tax rate, we have four tax brackets each.
Business Tax Returns Filing: Types of Business Tax Returns, Business Taxes

 
For taxpayers under 60 years old, this is the income tax slab for FY 2020-21. For two other age classes, there are two other tax slabs: those 60 and older and those over 80. A word of note: People sometimes misunderstand that they would pay a 30% tax on Rs.12 lakhs, i.e. Rs.3,60,000, if they receive Rs.12 lakhs, let's tell. That's wrong. Rs.1,12,500+ Rs.60,000 = Rs. 1,72,500 would be paid by a person earning 12 lakhs in the progressive tax system. For past years and other age ranges, find out the income tax slabs.
The Tax Slab Exceptions
It is important to bear in mind that not all revenue can be taxed on a slab basis. An exception to this rule is capital gains revenue. Depending on the property you buy and how long you have owned it, capital gains are charged. If an asset is a long-lasting or short term, the retention period will dictate. For various properties, the retention period for evaluating the quality of the asset often varies. Here is a brief look at the holding times, the nature of assets and the rate of tax on each of them.
Residents and non-residents: 
India's income tax levy is contingent on the taxpayer's residential status. Individuals who are resident in India are expected to pay tax on their worldwide income in India, i.e. income received in India and abroad. Those who qualify as non-residents, however, need only pay taxes on their Indian wages. For any financial year for which income and taxes are computed, the residential status has to be determined separately.