Business Tax Returns Filing: Types of Business Tax Returns, Business Taxes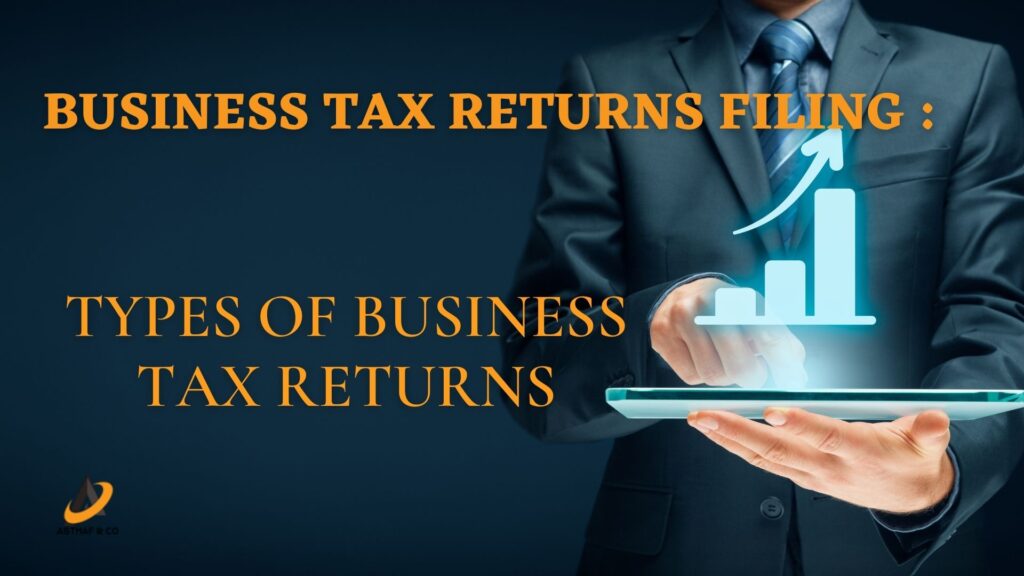 What is a business tax return?
Basically, a business tax return is an income tax return. The return is a declaration of the company's revenue and expenses. In this return, any tax to be charged on the income earned by you is also declared. The return provides descriptions of the assets and liabilities held by the corporation as well. Things such as fixed assets, company debtors and creditors, loans obtained and loans issued are listed here.
Who has to file a business tax return?
Return filing primarily depends on the type of structure of the business. For example:
Your business income and your other personal income such as salary, house property income and interest income have to be stated on the same return if you are a sole proprietor.
You must obligatorily file your income tax return regardless of profit or loss in your business if your total income before deductions is above the basic taxable limit.
The taxable basic limit is Rs. 2.5 lakh. So, you need to file your business tax return if your revenue before deductions is above Rs 2.5 lakh.
A business tax return must be filed for companies, companies and Limited Liability Partnerships (LLP), regardless of profit or loss. Even if no operations are carried out, it is necessary to file a return.
At a rate of 30 %, companies, firms, and LLPs are taxed.

Tax Audit of Taxes
A tax audit is required for any taxpayer whose turnover is above Rs. 1 Crore in the case of companies and Rs. 50 Lakh in the case of professionals. To audit their accounts, the taxpayer has to select a Chartered Accountant.
Also, if your company has been lost and you wish to carry the loss forward, a tax audit is required. Even if the profits reported by you are less than 8% (6%t on digital transactions) of the turnover in the business case and 50 % of the profits in the professional case, a tax audit is required.
Taxation Presumptive
Individuals, HUFs, and companies that operate businesses or provide services may, on a presumptive basis, give their profits to be taxed. Rs. 2 Crore is the turnover up to which presumptive taxation is permitted for corporations and Rs. 50 Lakh for professionals.
Under the presumptive basis for companies, a minimum of 8% of sales must be provided as profits. 50% of professional receipts must be reported on the company tax return for professionals.
What are the due dates for returns to be filed?
For persons not subject to the tax audit, the last filing date for the return shall be 31 August after the end of the financial year (Belated return can be filed up to 31st March subject to penalty)
The due date is 30 September after the end of the financial year for persons responsible for tax audit and all other assessments, such as a corporation, LLP or partner company. This due date has been extended for the 2020-21 FY from 30 September 2021 to 31 October 2021.
Penalty for failure to file returns- Any loss sustained in the course of the year will not be carried forward if the return is filed after the due date of the tax return on income.
The assessee may also be paid a fine of Rs. 5000 under Section 271F.