What is an audit?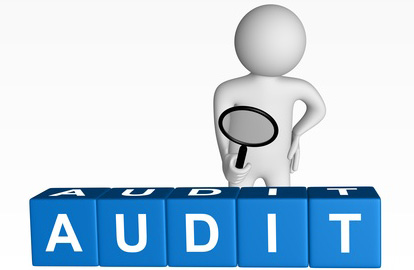 What is an audit? What are the objectives?
What is "audit"
An audit is an objective examination and an assessment of the financial statements of the organization to ensure that the records are a fair and accurate representation of the transactions it claims to represent. This can be done internally by employees of the organization or externally by an outside company.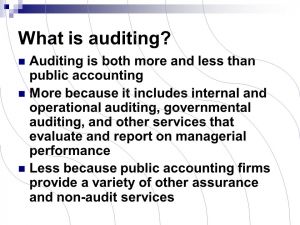 The IRS can conduct checks to verify the accuracy of a taxpayer or other transactions. When an audit is performed by the IRS, it usually carries a negative connotation and is considered proof of the type of irregularity by the taxpayer.
The primary objective of the audit
The primary objective of the audit is to establish the validity and integrity of the results presented by the profit and loss account and the financial position presented in the balance sheet. Its objectives are grouped into two groups:
The main objectives of the audit
The main objectives of the audit are to identify the basic audit objectives. They are as follows:
Study of the internal examination system.
Check the accounting accuracy of the books of accounts, check the publication, cost, budget, etc.
Validation and validity of transactions.
Verify the appropriate distinction of capital and the nature of the proceeds of transactions.
Emphasize the existence and value of assets and liabilities.
Check whether all legal requirements have been met or not.
Validation and integrity of the operating results presented in the statement of income and financial position presented in the balance sheet.
These are goals that are set to help achieve the basic goals. They are as follows:
I. Detect and prevent errors
Mistakes are those that are committed because of negligence, negligence, lack of knowledge or lack of interest. Errors may be committed without or with any vested interest. Therefore, they should be carefully examined. Errors of different types. some of them:
Errors in principle

Omission errors

Errors in the commission

Compensate errors
Second. Detect and prevent fraud
Fraud is those errors that are knowingly committed with some vested interests in the direction of top level management. The administration frauds to deceive taxes, show management effectiveness, get more commission, sell stock in the market, or keep the market price per share. Fraud detection is the principal function of the auditor. Such frauds are as follows:
Embezzlement of money

Misappropriation of goods

Manipulating accounts or forging accounts without any embezzlement
Third. Under or above inventory valuation
These scams are usually performed by top-level executives of the business. Therefore, the interpretation given to the auditor is still incorrect. Therefore, the auditor must detect such fraud using skills, knowledge and facts.
Other objectives
Provide information to the IRS.

To satisfy the provision of corporate law.

Have a moral impact